When it comes to preparing for the World Cup, England have been meticulous. With an eye on every detail, from team psychology to adapting to the heat of a desert climate, Gareth Southgate's team left no stone unturned. Except for one thing: you have chosen the same target music as Switzerland and Poland.
For some traditional football fans, that explosion of music over the PA system following a goal is anathema. At the World Cup, it's all part of the entertainment, as organizer FIFA has requested a song from each of the 32 participating nations that could best capture the joy of scoring goals.
The Guardian has received the list of nominated tracks and presents commercial pop music from all corners of the world; from Canada's choice of home-grown superstar Drake and his Going Bad, to the devotional music of Tunisia's choice, Muhammed by Adnan Dogru, the Balkan reggaeton of Serbia's choice Preko Sveta by Rasta. England have chosen fan favorite Freed From Desire, a 1997 hit for Italian singer Gala. The only problem is that the song is so popular that Poles and Swiss chose it too.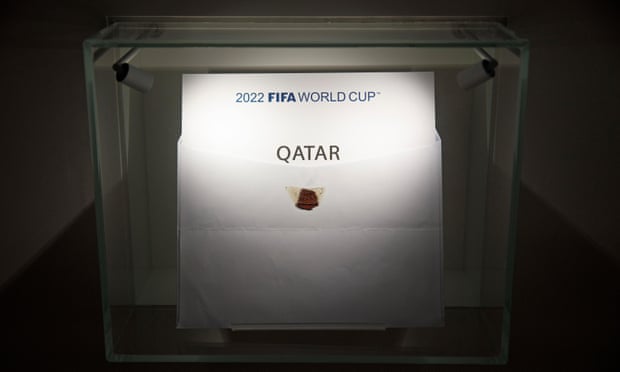 The Three Lions have had a half-dozen opportunities to play their goal music so far, while Switzerland are yet to start their tournament and Poland drew 0-0 against Mexico, whose chosen play is La Negra by La Hija Del Mariachi . While England have named a replacement goal jingle – Dua Lipa's One Kiss – the other two countries have not.
A clash of goal 'stings', as Fifa calls them, won't be the biggest controversy at the World Cup, but music certainly plays a central role in the tournament. Qatar 22's official song, Hayya Hayya (Better Together), brings together pop stars from three continents. American R&B singer Trinidad Cardona, Afrobeats icon Davido and Qatari star Aisha share verses on a song that articulates a message of global friendship, one of the organizers' key themes.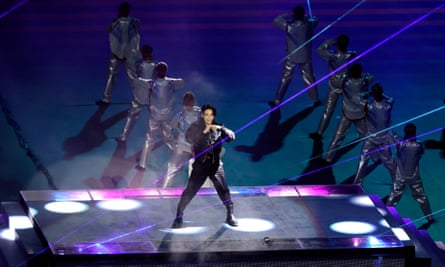 In case Asian fans were feeling left out, Fifa flew in K-pop sensation Jung Kook from BTS to perform at the opening ceremony in Doha last weekend. The governing body also claimed a first when it released an official World Cup playlist on Spotify under the stage name Fifa Sound. Not to be missed, sponsor Budweiser has also released its own World Cup song, a cover of the '80s anthem Everybody Wants to Rule the World by Tears For Fears, sung by rapper Lil Baby. It was heard less frequently in Doha than Hayya Hayya.
As a further first, live music was also incorporated into the tournament to try to 'reinvent' the fan experience, in Fifa's words. The Fifa Fan Festival, a 40,000 seat concrete park in Doha's West Bay, mixes live coverage of each match with an MC and a range of live acts, again chosen from around the world. There's also a beach festival with big-name DJs, which fans can pay to enter, or get in for free if they stay in one of the £175-a-night tented villages.
The idea of ​​the World Cup as one big party has never been more consciously nurtured, but football and music have a long history together, stretching back to the days of New Order and John Barnes or the less artistically relevant single of England's 1970 World Cup squad , Back at home. However, the prolongation of the World Cup experience also reveals an underlying truth; that those in power of football see a world where their sport becomes just another branch of consumer entertainment and they want to make sure they are ready.