Ralph Vacchiano
NFC East Reporters
Brian Daboll has been telling his team all season to drag their opponents in at the deep end to see if they can swim. The New York Giants won a lot of games in the fourth quarter and did just that.
But here they are, heading towards the deep end of their season, and suddenly they're the ones drowning.
Perhaps that's why the rookie head coach seemed so angry both during and after the Giants' 28-20 loss to the Cowboys in Dallas on Thanksgiving. The Giants (7-4) have battled as hard as they can all season with surprising results — just like they did when they took the lead at halftime on Thursday.
Cowboys gather past Giants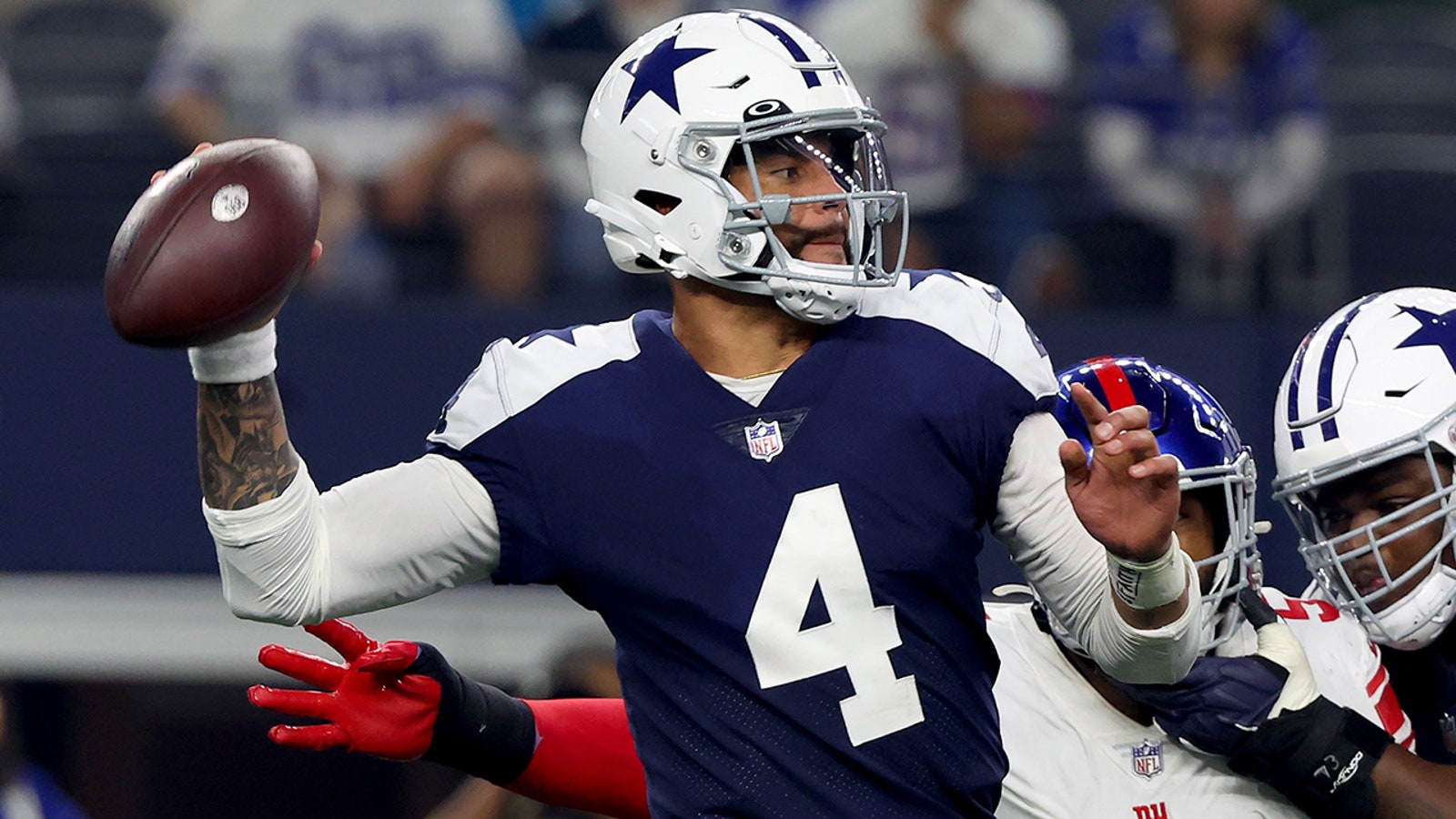 Dak Prescott threw for 261 yards and two TDs, leading the Cowboys to a 28-20 win over the Giants.
But lately, when it matters most, nothing works.
They make crucial mistakes on the pitch. You can no longer play football. Saquon Barkley doesn't wear them like he did earlier in the season. And the injuries are piling up so badly that they've been forced into this game without three starting offensive linemen, two starting cornerbacks, a starting tight end, a starting safety, and a ragtag receiving corps that's been a mess all season.
No wonder Daboll slammed his headset shut and yelled at officers on the sidelines. No wonder his responses in his post-game press conference were short and strained.
"I think it's a tough loss. It's a division game and a game we didn't do our best," said Giants quarterback Daniel Jones when asked about his coach's dour attitude. "It's always disappointing. We didn't do what we had to do to win the game.
"It's frustrating for all of us."
There's no doubt the frustration is starting to show for this budding team and the timing couldn't possibly be worse.
At 7-4, they are now closer to bottom than first in the NFC East and their lead in the playoff race is shrinking dramatically. They're staring at a very dangerous six finals games, including two games against the Philadelphia Eagles 9-1, two against a Washington Commanders team that won five of six, and one game against the Minnesota Vikings 9-2.
That's a brutal stretch for a struggling team brutalized by injuries.
"They don't get any easier," said Daboll. "Every week is tough."
And he knows that if the Giants don't get some of their injured players back — which is far from guaranteed — it will only get harder for the Giants.
Of course, they didn't want to stop Cowboys receivers CeeDee Lamb (six catches, 106 yards) and Michael Gallup (5-63) and tight end Dalton Schultz (4-31, two TDs) when they were three starters short of secondary (cornerbacks Adoree ' Jackson and Fabian Moreau and safety Xavier McKinney).
And they were lucky enough to get 39 yards and a touchdown from Barkley behind an offensive line that lacked starting center (Jon Feliciano), right tackle (Evan Neal) and left guards (Shane Lemieux and Josh Ezeudu).
In fact, many of those positions are third tier or worse, which only makes the problem worse for a squad that didn't start out so well. They can say "next man up" as many times as they want, but eventually all those "next men" start to hurt.
And there they are now, especially on offense.
Barkley has 62 yards on 26 carries over the past two weeks — and he's still her entire offense. It's no secret that teams that stop Barkley also stop the Giants. And in the past two weeks, Barkley appears to have been way off course.
"Everyone has to get better at the running game," said Daboll. "The blocking, the running, the design… We need to do a better job all around."
That's easy to say, but look at what they work with. The Giants started with three linemen – right tackle Tire Phillips, left guard Jack Anderson and center Nick Gates – who weren't even with them at training camp and were never considered key figures in that line. And left tackle Andrew Thomas played through an unspecified illness.
That was clearly going to be a problem against the Cowboys' dangerous front. It's an even bigger problem when teams charge to stop Barkley and challenge Jones to throw against the likes of Richie James (5-41) and Isaiah Hodgins (3-31).
Jones (21 for 35, 228 yards, one touchdown) had one big play – a 44-yard pass to Darius Slayton – but otherwise the offense didn't do much.
They led 13-7 at halftime, largely because Dak Prescott threw two interceptions and the Cowboys committed seven penalties.
Still, it felt like the Giants were barely holding on to that lead. So when they collapsed in the second half, which the Cowboys opened with three straight touchdown drives — while the Giants had 85 yards total before their final touchdown drive in garbage time — no one should have been surprised.
This is how this season slowly feels. Daboll deserves the pick for Coach of the Year for leading the Giants to a 7-2 start. They played well above their heads but were well trained and tough, grinding out wins in the fourth quarter.
Aside from Barkley, there was never much to like about their team other than winning a lot more than even they expected.
But after all that, they just lose their footing. It could take an even better coaching job in the last six games to keep this Giants team afloat. Their roster is the only thing thinner than their error rate. They play with too many backups and third-stringers or worse to sustain any success.
The Giants just look like a team falling apart.
Not that Daboll was willing to dwell on those thoughts on Thursday, dismissing their struggles as just "the ebb and flow of a season." When asked if he saw this as a crossroads for his damaged team, he snapped before the question was even over.
"No," he said. "I see how we are preparing to play against Washington."
This game is suddenly huge because with a loss, the Giants could find themselves outside of the NFC playoff picture.
Ready or not, they're now in the deep end of the playoff race, the water is getting choppy and they're running out of time to remember how to swim.
Ralph Vacchiano is the NFC East reporter for FOX Sports, covering the Washington Commanders, Philadelphia Eagles and New York Giants. He has spent the last six years covering the Giants and Jets for SNY TV in New York, and before that 16 years covering the Giants and NFL for the New York Daily News. Follow him on Twitter @Ralph Vacchiano.
---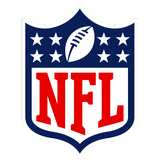 Get more out of the National Football League Follow your favorites to get information about games, news and more
---
---